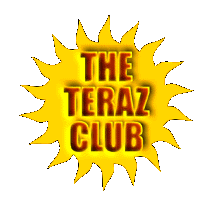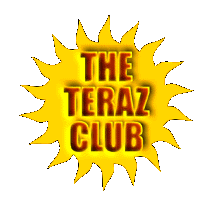 BACK TO THE TERAZ ZONE INDEX
CUSTOM COMMENTS
WHAT CUSTOMERS HAVE SAID ABOUT THEIR OWN CUSTOM MOVIES

KINGDOM OF THE RATS

"Great Job. You surpassed my expectations in this. And Mona Lee did a great job in selling the terror of it.
I am really enjoying the video. I watched it again today, and took a closer look at the gloved hands you put on the rats.
Those are first rate: a great choice for this video" Spider
TERAZ COMMENT: This is not a story that I would have ever dreamed of coming up with. That is why Custom Films can be very interesting to shoot
(and also very problematic). This was Mona Lee's first shoot with us and I think she did a great job. Her otehr film is Police Officer in Distress
-----------------------------------------------------------------------------------------------
ISLAND OF PERVERSION

"Part 4 was great I think you did a great job no complaints here. Cindy is super sexy a lot of tease in the scenes which is what I wanted.
Wind effect were great definitely love her in that lingerie. Thanks looking forward to the final part. Glad to see you have some interest in it.
The custom turned out great very pleased with it. I never thought I could get an actual plane in it but it really made the video better than I thought it could be.
It covered all the elements I wanted in it so thanks for the time and effort you put into it. You did a great job" Critter
TERAZ COMMENT: Filming on location at an Aircraft Museum was quite a challange. The guy at the ticket office had no idea what was
going on in the plane and their were a few tourists who wanted to come inside to see the plane. We told them it was closed. Its amazing what you can get
away with if you just sound official. I was very pleased with the outfits we created and with Lenka applying the make-up, Ally and Cindy really looked the part.
I mean, its every girls dream to be an airline Stewardess.
-----------------------------------------------------------------------------------------------
INTERROGATION OF A REBEL SPY
"Now that I've watched Rebel Spy Part 2 a few times, I can add more comments to my initial thoughts.

First off, I have to say it really is an outstanding piece of work. In my opinion, if we include both parts,
it's easily the best thing Teraz has released since KTM – and as this is a custom, it caters more directly to my own fantasies and as a result is (for me) even better than KTM when it comes to content.
Obviously, Rebel Spy is much shorter than KTM and involves only a single premise, but it perfectly depicts the KTM militia scene the way I would have wanted it
(which was the whole idea I suppose). Like I said earlier, if Kristi had died at the climax of each of her adventures
then catapulted to another scene where she is "reborn", I'd rate KTM even higher than the FK films.
Obviously, you're not about to remake the whole movie that way (LTM notwithstanding), so Rebel Spy is as close as I'll get.
BTW... the electrocution scene is probably the best ever filmed". Fritz
(For Fritz' complete comments - click here)
TERAZ COMMENT: This was our first custom shoot. When Stacy arrived, I was shocked to see that she had dyed her hair black and it didn't look good!
So we gave her the wig that Maria Vaslova wore in Part 2 of Abducted by the Daleks. It was a great improvement and I think Stacy really liked the look as
next time I worked with her, her hair was died a similar style. As always, Stacy did a great job and she was good fun to work with.
-----------------------------------------------------------------------------------------------
TORTURED BY DEMONS 1
"I can't believe how good this looks. If I can use a baseball analogy I think you have hit it out of the park. Looks like it is going to be worth the wait.
Have to wait to see the finished product but what I see so far is great. As far as a title, how about TORTURED BY DEMONS.
If you can start the movie with the title similar to the olds 50's syfy or horror movie.
The letters shimmering and creepy looking with suspenseful music and or a woman screaming in the background like Shock Theater did on Friday night.
I am dating myself here you probably never saw that. Can't wait to see more.
I got the photos and they look terrific. Tell Stacy she looks awesome and ask her if she's up for Part 2.
This has been quite a project I hope it makes you a few dollars. Styx
TERAZ COMMENT: Another custom with Stacy Silver. I think this was her last horror shoot. Stacy has a unique acting style and great fun to film with
She really did take ice on her nipples and pussy and she can take a good flogging too.
-----------------------------------------------------------------------------------------------
TORTURED BY DEMONS 2:TRAPPED IN HELL

Downloaded both versions. There will be some constructive criticism here and I hope you accept it as intended. And I will tell you what I liked the most.
First I thought the video was too short. I waited a year for a video that was less than 28 minutes. Billy who was the primary star was gone at about 12 minutes.
There was no arms over head scene scene as described in the script. That really does it for me and Billy would have looked fabulous. Maybe she just wouldn't do it?
The tentacles may have been impossible but something simpler would have been fine. No flogging anywhere per the script. I understand Billy did not take that well, so things do happen. Maybe Cindy could have done that part? To add drama I was hoping to see the flames rise from the demons hand to heat the pliers. Would loved to see the profile shot of Billy laying down which only got a brief moment of. Some nice longer slower scenes would have added greatly I think.
Both the models were very beautiful. Too bad Billy was not more into it. The special effects were stunning. I loved how you made the air sparkle and the demons appeared. And the flames popping around the actors were as good as last time or better. The demons were as menacing and scary as ever. Cindy probably saved the video.
Well done on that part. Just wish there had been more. Styx

TERAZ COMMENT: Trapped in Hell was also meant to feature Stacy Silver but she had retired so we looked around for an alternative.
I don't remember how we came to choose Billie Star. We booked her for 2 days as she had to drive along way.
The first day we shot "House of Cocks", "The Return of the Pussy Strangler" and "Human Target". It was mostly just myself and her and she did a good job,
especially in "Human Target". The next day was filmed with a larger crew and it seems like she wanted to show off in front of them. She was constantly joking aorund and then complaining that everything hurt. A complete change from the day before. Unlike Stacy, she could not take the slightest crop or whip, her body just came up in welts.
I had never seen anything like it. It was as if she was allergic to being whipped.


Also, the 2nd Camera person shot real gonzo style, including lights and other stuff in her shots. So much of what was shot could not be used.
By the time I started editing, I found I had very little footage that I could use so I booked and paid for Cindy to add a second victim
and she really did help save the film, especially as she was looking in the shape of her life.
Both girls had never experienced the Neon Wand before or the Wartenburg Wheel.
-----------------------------------------------------------------------------------------------
BRUTAL GAMESThanks for the hard work. It is awesome Mr X

TERAZ COMMENT: Brutal Games was shot in both hot and cold weather. Cindy and Nicole arrived for the shoot in July and it was so strangely cold that I even lit a fire.
The whole film was shot outside in our specially built arena. Clouds were constantly passing the sun and we had real problems with lighting.
However the second day's shoot was blistering heat and very energy draining, especially having to shoot in the noon day sun.
Apart from the biting flies (thanks to the surrounding farms) there were ants everywhere, so crawling on the ground was another problem.
The finally problem was that they weren't actually running on grass but the stems of stinging nettles which still had some bite.
Here are some Before shots and then After shots (that ws a lot of weed wacking!)


"Brutal Games" was our first shoot with Nicole Vice. She did bring some attitude with her which infected Cindy a bit.
Cindy and Nicole are good friends but I think Nicole considers herself as the Alpha Female in that relationship.
I noticed this more when I was editing the footage. Often, its much easier working one to one with a model.
-----------------------------------------------------------------------------------------------
CAPTURED AND TRAINED WHITE SLAVE
Thank you! Great job! Best ever Mr X

TERAZ COMMENT: "Captured and Trained White Slave" was meant to star Nicole Vice but when I went down to the studio to start filming
I was told she wouldn't be coming as she was filming a porn shoot in Austria (however Nicole told me - during the "Brutal Games" shoot -
that she was not given any information on the shoot and was at home at that time, waiting for a call! So what to believe?).
So we booked Suzy Barts at the last minute, who has a similar stature. However Suzy did a great job and was really to do a good preformance.
I would have preferred less crying (I always say "Scared but Sexy") but she was really going for it and I didn't want to dent her confidence.
"Captured and Trained White Slave" was shot over 2 days and released in 4 parts - total running time 84 minutes!
Suzy really put herself through a lot doing this shoot as you can see (especially in the BTS). I promised her future shoots would be less traumatic, but I lied.
Suzy Barts also stars in "The Fortune Teller", "A Brush with Death" and "Suzy's Last Xmas Message".
-----------------------------------------------------------------------------------------------
THE GAUNTLET OF THE SINFUL WENCHThanks. Great work Mr X
TERAZ COMMENT: This was Ally Angel's second custom film. She is always a pleasure to work with. A great actress with a great body.
-----------------------------------------------------------------------------------------------
THE EVIL STEPFATHER
Great Job. For future videos would you try to find nighties with a bodice that is sheer so you can clearly see the model's breasts. Mr X

TERAZ COMMENT: Featuring Ally Angel making another outstanding performance. I work with a monitor and so the models often like to see how they look.
Ally had not worked with a monitor before and remarked that she had never seen her pussy displayed so up close and personal.
-----------------------------------------------------------------------------------------------
THE BRUTAL TREATMENT OF A FEMALE SPY
Great job on Part 1. I hope it sells well for you. Mr X

TERAZ COMMENT: "Brutal Treatment of a Female Spy" was my first shoot with Cindy Dollar. She used to have blond hair but looks much better as a brunette.
She has great breasts which are just crying out to be punished. In later films she lost some of the "puppy" fat around her hips and looked amazing.
I think, facially, she has a touch of the Natalie Imbruglias about her. She brings a lot of class to any production and is very accommodating.
Maybe her acting is slightly on the subdued side but she will do things that many models of her class would outright reject,
especially the scene where she had to puke up a belly full of cum (made from over boiled rice and milk) after doing BJs on all the prison inmates,
including even her father and brother!
-----------------------------------------------------------------------------------------------
THE ABOMINABLE DR. LUSH

Thank you very very much for the resulting video! I really like it. Ally is beautiful as the drunken doctor and her voice and German sounds so sexy.
Anyways I miss a bit slurring here and in some scenes she just pretends to drink. Cindy does also a great job as the surprised guard.
I really like both models and hope it was fun for them to play the script?

I see that the dialogue thing is very complicated and especially how hard it was for Cindy. I didn't expect Ally to speak German so well.
So maybe for a potential next project you now know, what kind of dialogues work for a drunk fetish story and the models can do more improvisation. What do you think?

The settings, costumes and decoration are wonderful! You did an awesome job here with all the bottles, different camera angles etc.
I love her talk with the skeleton. It has actually turned out to be a weird comedy - just as I love it :)
Thank you again for that wonderful masterpiece! Golle

TERAZ COMMENT: Not only did Ally speak great German, she also looked up the drinking song on the internet to see how it went.
I didn't know there was a market for drunk damsels and judging by the sales, there isn't :-) . But maybe we are not the right venue.
This film is catagorised under Fetish along with the custom film Wet reception.
This is not a genre I would have dreamt of shooting but as they say "Variety is the spice of life"
OTHER CUSTOM MOVIES INCLUDE:
THE SACRIFICE
NIGHT OF PERIL
WET RECEPTION
TORTURED TWINS
JUNGLE TERROR
We cannot find the comments for these custom films at the moment.


BACK TO THE TERAZ ZONE INDEX